Description
This is an everyday wear bra & can be paired with all your formal, casual, western & ethnic outfits such as saree, Kurti, Kurta, etc.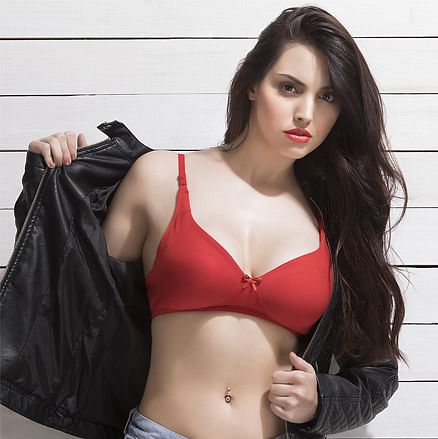 About Clovia
It's the first to go on and the very last to come off. And in between, it slips into many roles. From naughtily winking at strangers to being your most loyal and ardent supporter. Yes, honey, it is your lingerie we're talking about.
Clovia's range of plush lingerie is extremely stylish and we believe in keeping your undergarments' #underfashion up to trend. Bringing you the best of fabrics, cuts and styles we aim at pampering you inside out. Our styles and designs are runway ready and promise to impress you always!
We understand India and its fits and thus offer solution-based lingerie for Indian women who have been stuck with vanilla & one-size-fits-all undergarments options for generations. If with our styles, comfort and fashion, we are able to add a little joy to a woman's lingerie experience and let her begin her day right, we think our job is DONE!